BURNA BOY:
LOVE DAMINI TOUR
SATURDAY 24 JUNE 2023 | GELREDOME ARNHEM
Saturday, 24 June 2023
Gelredome – Arnhem
Time: 18:00 – 23:00
Doors: TBA
Minimum age: TBA
Line up: TBA
At and around the GelreDome there are several parking spaces for visitors. You can walk from the parking lot or, from the parking spaces further away, take a fast free shuttle service to GelreDome. Follow the signs and text cars. This is the fastest way to get to GelreDome.
BURNABOY: LOVE DAMINI TOUR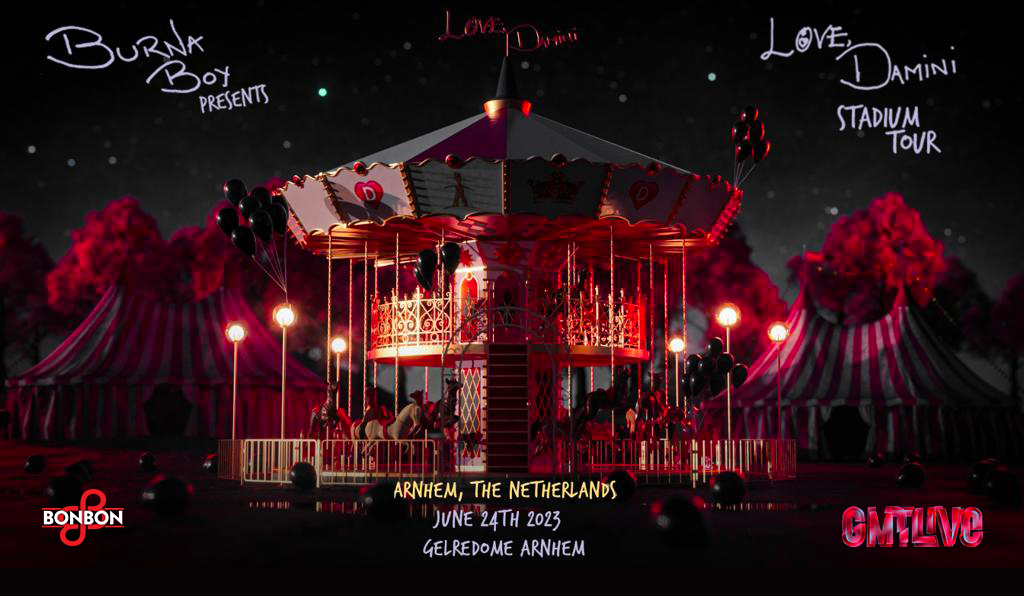 On June 24th, 2023, Burna Boy will enter The GelreDome, Arnhem for his biggest show ever in The Netherlands!
His last show was sold out in 19 minutes so pre-register now to secure your tickets!
Pre-register now and receive priority access to the ticket sales