Saturday, 5 November 2022
Maassilo – Rotterdam
Doors open: 23:00 hrs
Time: 23:00 hrs – 05:00 hrs
Minimum age: Access only for visitors 18 years or older
Line up: Uncle Waffles, TxC, Mr JazziQ, Henry X, Philou Louzolo, Donn Stone, Mc Gary Black, Elmer Lopes, Ricks, Branko Mc
& More
Maassilo is easily accessible by public- and own transport. It's a 2 minute walk to the entrance of Maassilo from Station Maashaven. You can park in immediate surroundings of Maassilo.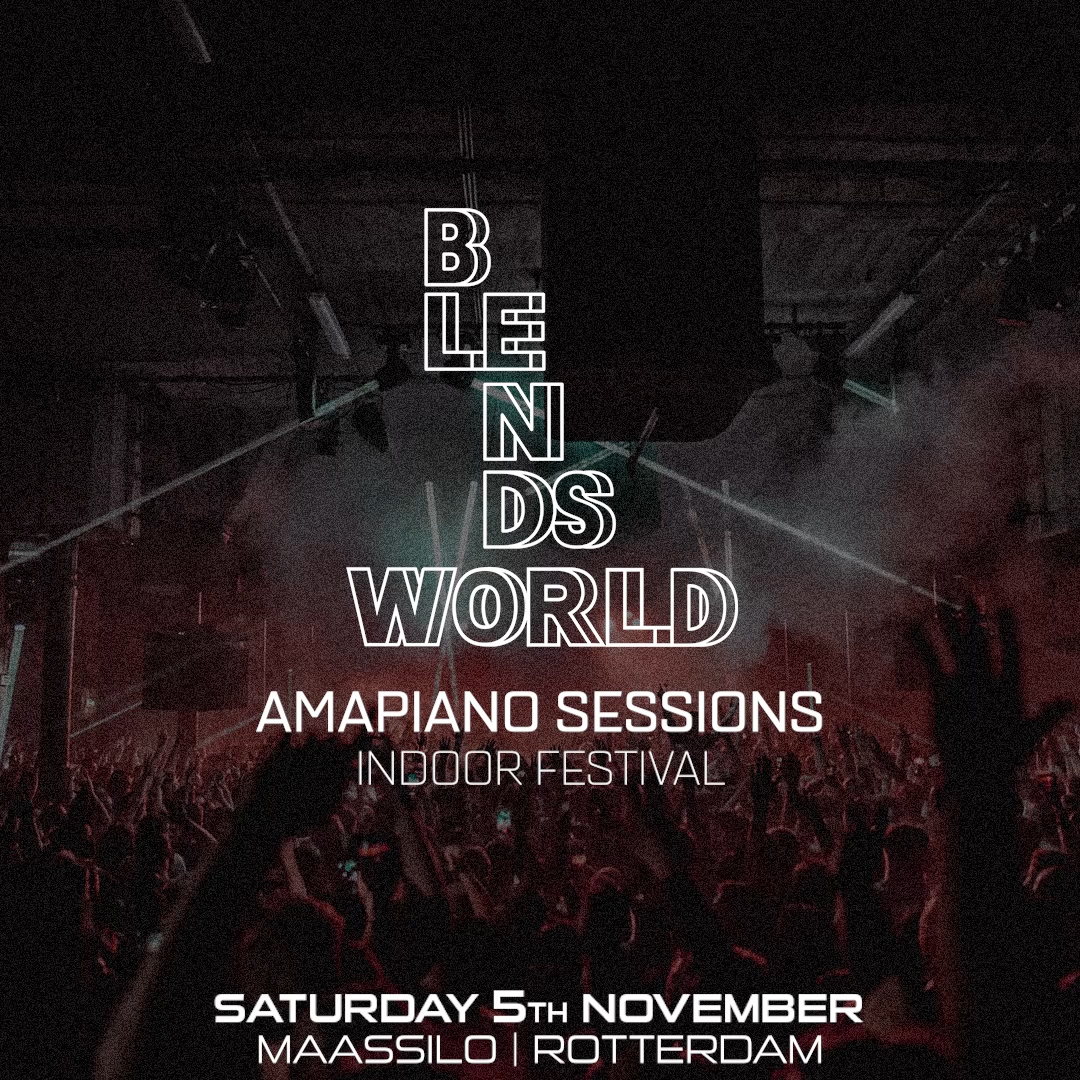 Rotterdam, we're back! Back in the city where it all started. We started off in 2018 with the freshest tastes from Africa and this time Blends is bringing you a new vibe which is taking over the world by storm. Creating a two area world in one of the most iconic venues of The Netherlands. The first AMAPIANO RAVE ever in our own world within our own world.
Amapiano is a style of electronic music that emerged in South Africa in 2012 with a slow deep groove, South African-inspired percussion, repetitive, raw vocal style and jazzy samples from soulful piano to flute. It's not just music, it's an expression and validation of a way of life.
International Acts & National Acts blending and creating the highly demanding sweet Tastes of Africa. We are so excited to present this African Electronic Music and Afro beats heavyweight line up to you. But first let everything sink in and prepare yourself for some authentic and exclusive sounds in YOUR new world… BLENDS WORLD.