BLENDS X STEWWW
FRIDAY 25 MARCH 2022 | BITTERZOET AMSTERDAM
Friday, 25 Maart 2022
Bitterzoet – Amsterdam
Doors: 23:30 hrs
Minimum age: Access only for visitors 18 years or older
Line up: Juls, Henry X, Stewww Sounds
Bitterzoet is easily accessible by public- and own transport. It's a 10 minute walk from Station Amsterdam Centraal. You can park in one of the parking garages near Bitterzoet.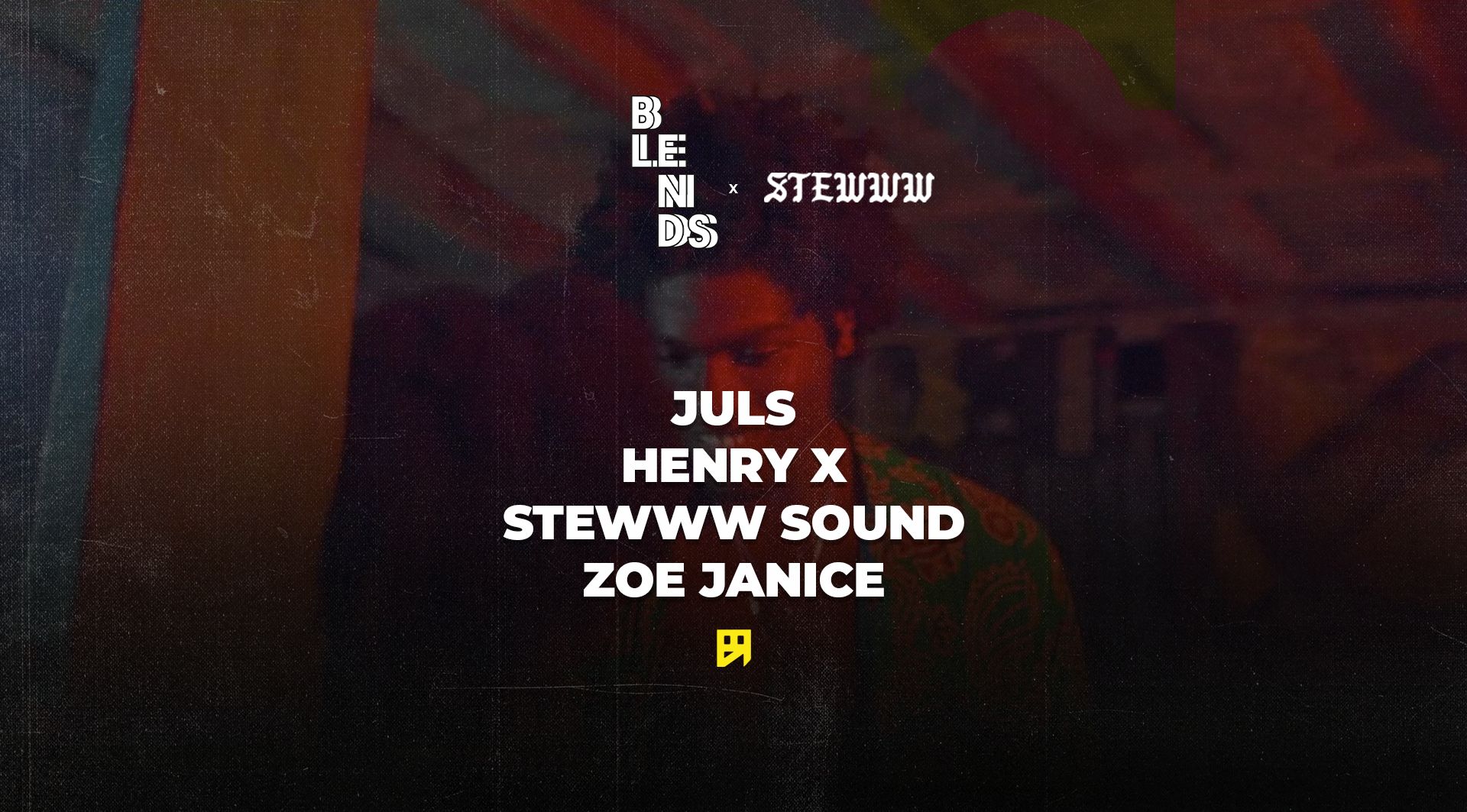 The second collaboration by 2 trendsetting brands. Blends x Stewww present "The After Dark"
Juls (UK), a British-Ghanaian record producer, disc jockey and musician. He is considered one of the pioneering producers of African musici n the diaspora, particularly in Afrobeats circles. He has produced for the heavyweights in Africa such as: WizKid, Burna Boy, Mr Eazi, King Promise & many more! His latest album "Sounds of my world" is in one word: FENOMENAL
Supported by:
Henry X, the face of Blends and pioneer in Afrobeats Netherlands, that has embraced electronic: African house sound as part of his signature.
Stewww Sound, one word: Maddd