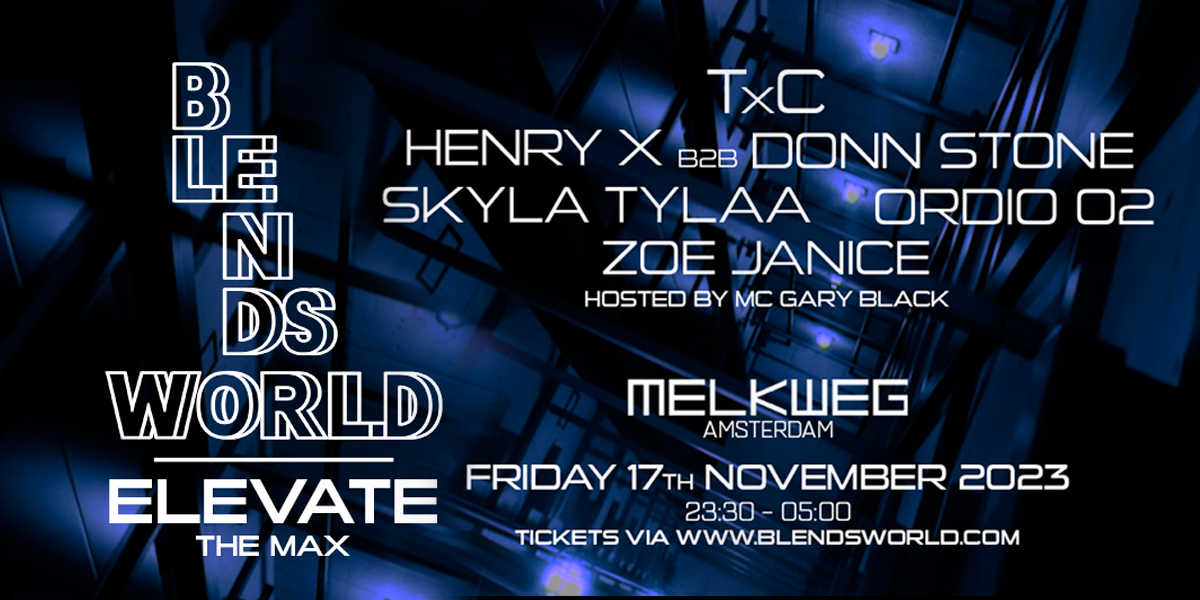 Friday, 17 November 2023
Melkweg – Amsterdam
Time: 23:30 – 05:00
Doors closes at: 02:00
Minimum age: 18+
Line up: TxC, Henry x b2b Donn Stone, Skyla Tylaa, Ordio o2, Zoe Janice, Mc Gary Black
Melkweg is easily accessible by public- and own transport. It's a 4 minute walk to the entrance of Melkweg from Station Leidseplein. You can park in one of the parking garages near Melkweg.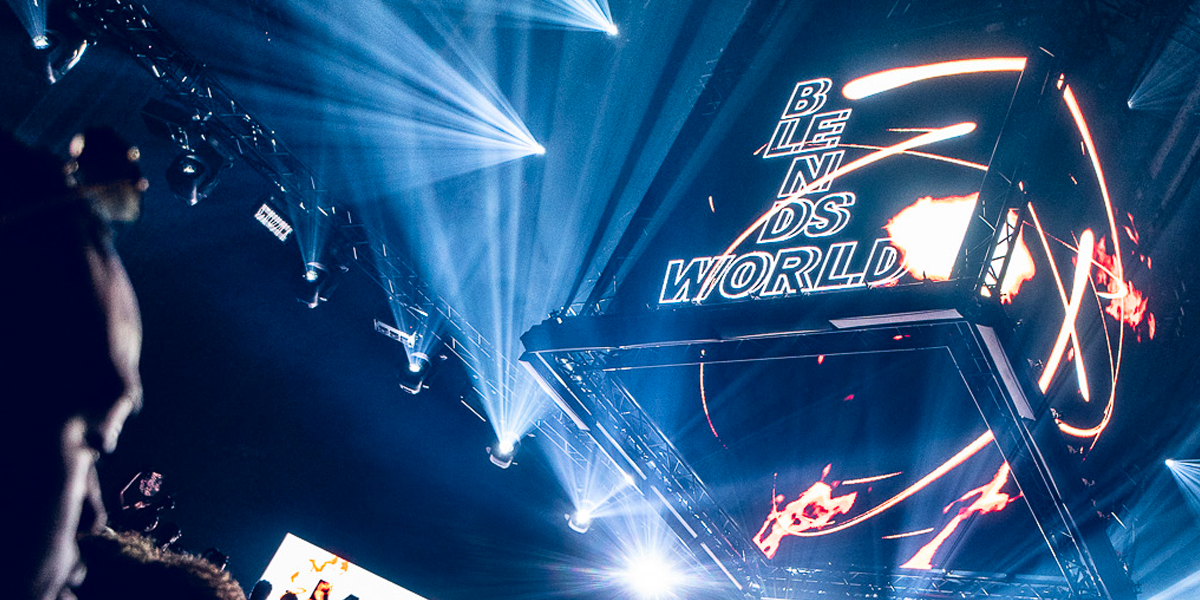 A Mind-Blowing Journey into the Heart of African Electronic Music at Melkweg, Amsterdam
Amsterdam, Netherlands – November 17th,  Prepare to immerse yourself in the pulsating rhythms of Blendsworld's African Electronic Music, taking over the iconic Melkweg venue in Amsterdam. This is not just a party; it's a high-voltage musical odyssey that you won't want to miss! Amapiano, the electrifying South African genre that's been setting dance floors ablaze worldwide, is about to send shockwaves through Amsterdam, courtesy of Blendsworld. We've curated an interstellar lineup of artists ready to launch you into a techno-infused orbit.
TxC (Straight outta South Africa):  Their sonic voyage will have you floating through the cosmos. These ladies are headlining.
Henry X: Amsterdam's electronic maestro, & will teleport you with his fusion of Amapiano and futuristic beats. Get ready for a sonic warp! B2B with Donn Stone, your guide through the electronic connections wormhole Xclusives. His sets will send you spiraling into a techno trance. Skyla Tylaa from London. Her beats will make your heart race in perfect sync with the electronica. Together with her sax mate she will close the night sexy. Ordio o2: Emerging from the depths of the electronic abyss, Ordio o2 is set to unleash their Amapiano soundscapes, taking you on a techno voyage like no other. Zoe Janice: will kickstart the journey with her ethereal Amapiano vibrations, setting the tone for an unforgettable night. Melkweg, equipped with cutting-edge sound systems and an otherworldly lighting setup, is the launchpad for this sonic adventure. Expect thumping beats, immersive visuals, and an auditory voyage that transcends time and space. We Elevate!
Dresscode: No Caps, No Hoodies, No Tracsuites 
Don't be left behind in this cosmic journey! Join us at Melkweg in Amsterdam for a night that will synchronize your soul with the techno universe. Grab those tickets, and let's embark on a sonic odyssey that defies gravity!
Follow Blendsworld on social media for the latest event updates and exclusive behind-the-scenes tran