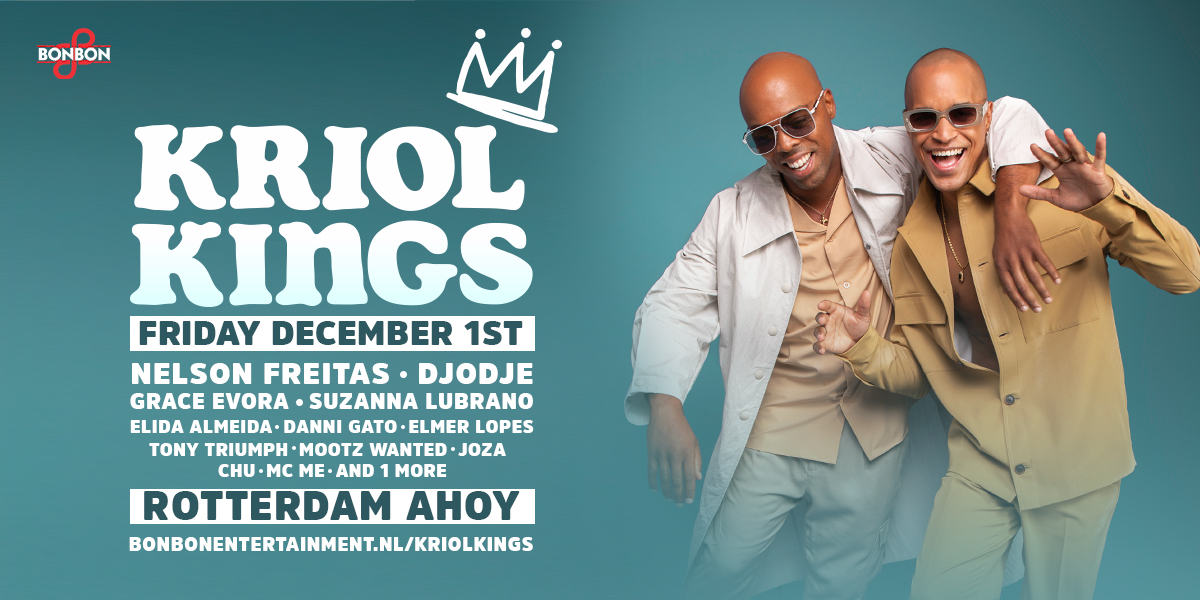 Friday, 1 December 2023
Ahoy – Rotterdam
Time: 19:00 – 01:00
Doors open: 19:00
Minimum age: 6 years and we strongly advise anyone younger than 14 years to come with a supervisor who's 18 years or older
Line up: Nelson Freitas, Djodje, Grace Evora
Suzanna Lubrano, Elida Almeida, Danni Gato
Tony Triumph, Mootz Wanted, Joza, Chu
MC Me And 1 more…
AHOY is easily accessible by public- and own transport. It's a 5 minute walk to the entrance of Ahoy from Zuidplein Station. You can park at the parking lot of Ahoy.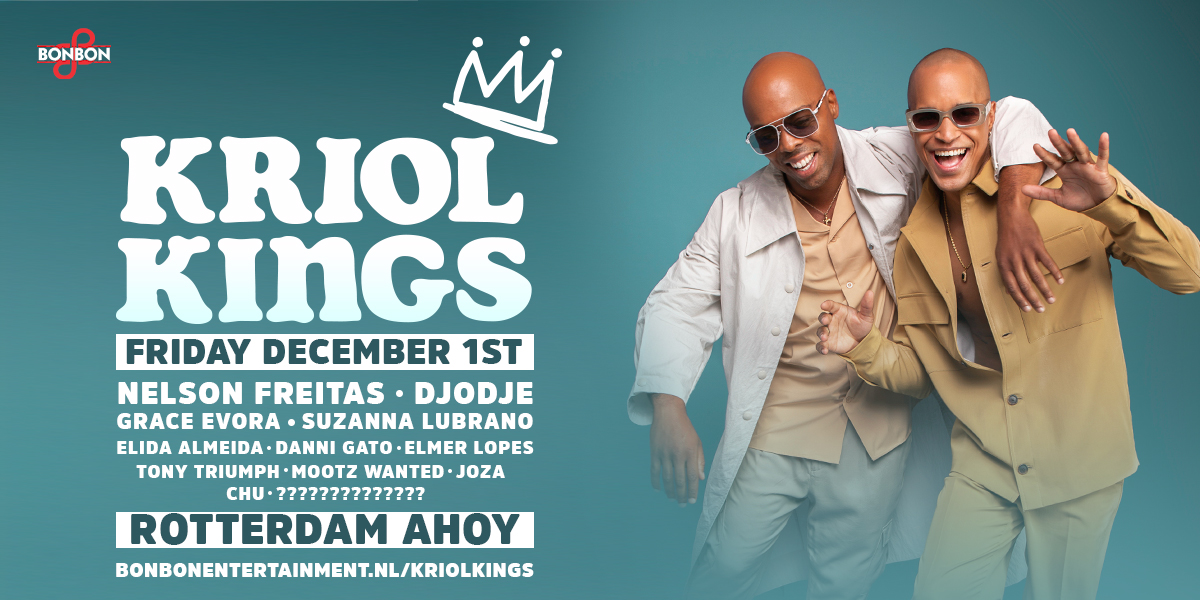 After an unforgettable first edition, the Kriol Kings return to Rotterdam. Nelson Freitas and Djodje, the two most sensational stars from Cabo Verde, once again join forces for a spectacular show at Rotterdam Ahoy, infused with the rich cultural treasures of Cape Verde and West Africa, specially crafted to honor the kings and queens of the diaspora.
Nelson Freitas, a versatile talent as a singer, songwriter, and producer, is a true legend in the Cape Verdean music scene. With immortal hits like "Rebound Chick," "Nha Baby," and "Break Of Dawn," he has won the hearts of many. This artist, born and raised in the Netherlands, proudly returns to his hometown of Rotterdam to embrace and share the authentic culture of the Criolos with open arms.
The enchanting voice of Djodje, soft yet powerful, conveys emotion and sweeps you away with the rhythms of Kizomba and Zouk. As the winner of several international awards, Djodje will treat us to enchanting songs like "Poderosa," "La Ki Nôs É Bom," and "Uma Chance," and many more.
On December 1st, during a magical musical journey, the Kriol Kings invite a splendid lineup of artists to bring to life the deep-seated nostalgic feelings of the Cape Verdean community and the freshest beats. Supported by a spectacular show production, names like Grace Evora, Danni Gato, Elida Almeida, Susan Lubrano, and Elmer Lopes shine as beacons of our cultural heritage. And this is just the beginning, as more talented artists will be added to this already impressive lineup. Prepare for a musical journey that will touch your soul and conquer your heart. This evening is an absolute must-attend!