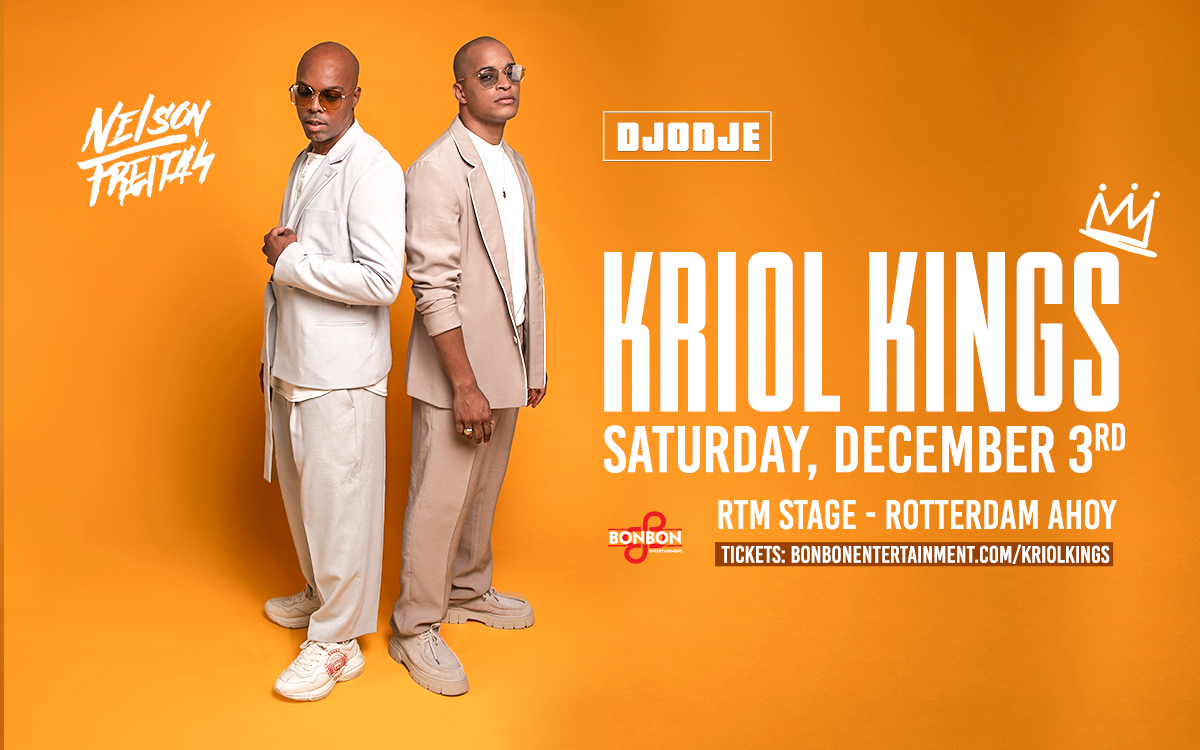 Saturday, 3 December 2022
RTM Stage Ahoy – Rotterdam
Doors open: 19:00 – 02:00
Line up: NELSON FREITAS, DJODJE,
MAYRA ANDRADE, LOONY JOHNSON
WILLIAM ARAUJO, GIL SEMEDO
EDDY PARKER, NEYNA
AFTERPARTY:
ELMER LOPES, DJ ARNALDO
NOS MANERA, MOOTZ WANTED
JOZA, DJ CHU (LUXEMBURG)
MC ME
AHOY is easily accessible by public- and own transport. It's a 5 minute walk to the entrance of Ahoy from Zuidplein Station. You can park at the parking lot of Ahoy.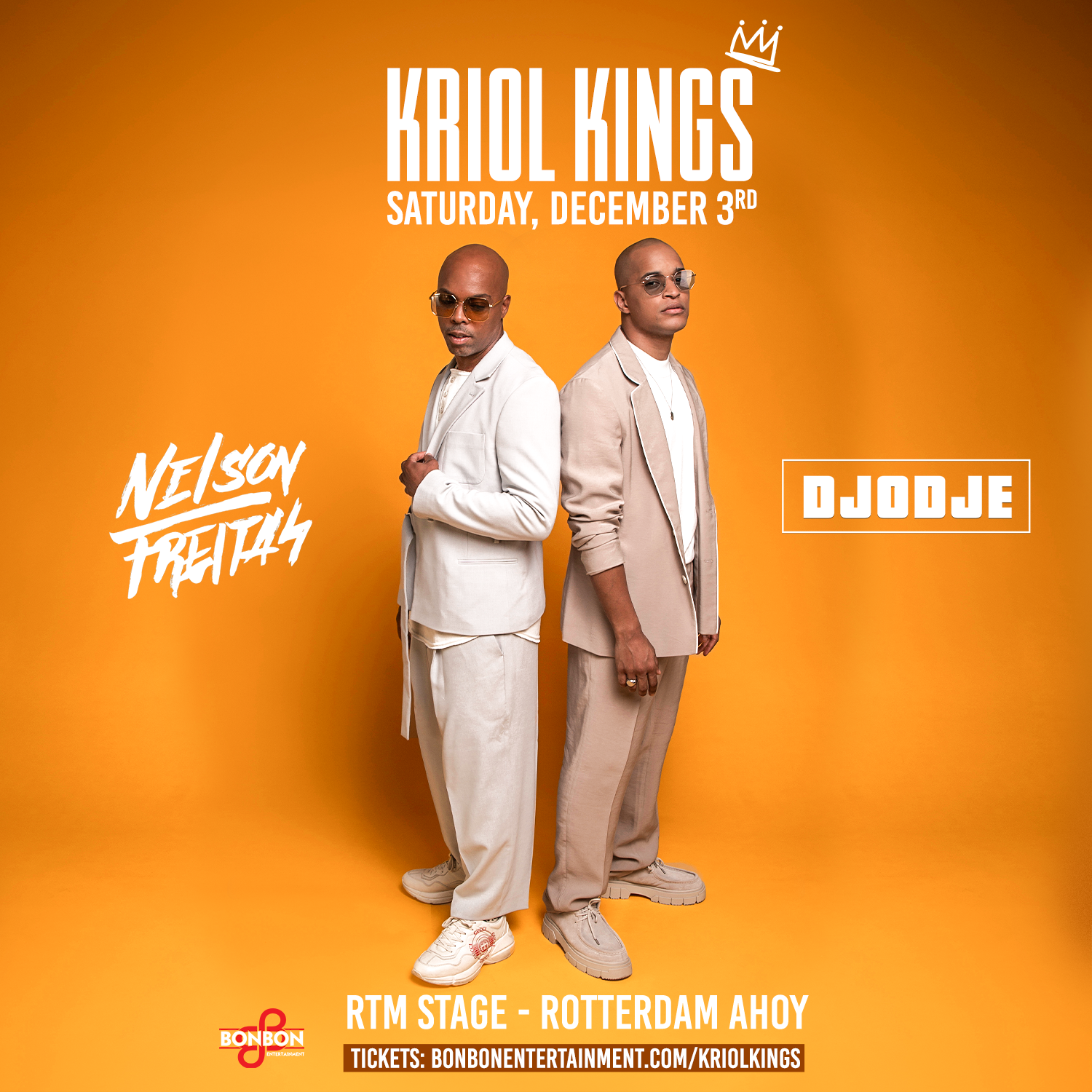 Kriol Kings, a Cabo collab consisting of Nelson Freitas and Djodje, is coming to Rotterdam.
December 3rd will be an international concert experience focused on delivering what's best about West-African culture to its kings and queens in the diaspora. We're set to make history in Rotterdam.
Singer, songwriter, producer and recorder Nelson Freitas is one of the biggest artists in Cape Verde. He's known for his mega hits "Rebound Chick", "Nha Baby", "Break Of Dawn" and many more. Born and raised in The Netherlands, he's coming back to his hometown Rotterdam to give back some culture to the criolo's.
The soft and strong voice of Djodje carries emotion and makes you want to dance to the rhythm of Kizomba and Zouk. Being a winner of several international awards, our ears and souls will be blessed to hear Poderosa, La Ki Nôs É Bom and Uma Chance and so much more live on December 3rd.
Nelson and Djodje are combining their strengths in this Cabo collab and will be bringing all the vibes to Rotterdam Ahoy.
Expect a reunion of the most influential artists of Cabo Verde's contemporary music and culture, nothing but good vibes as the music communicates morabeza through its rhythms and melodies; the pure embodiement of feel-good music.