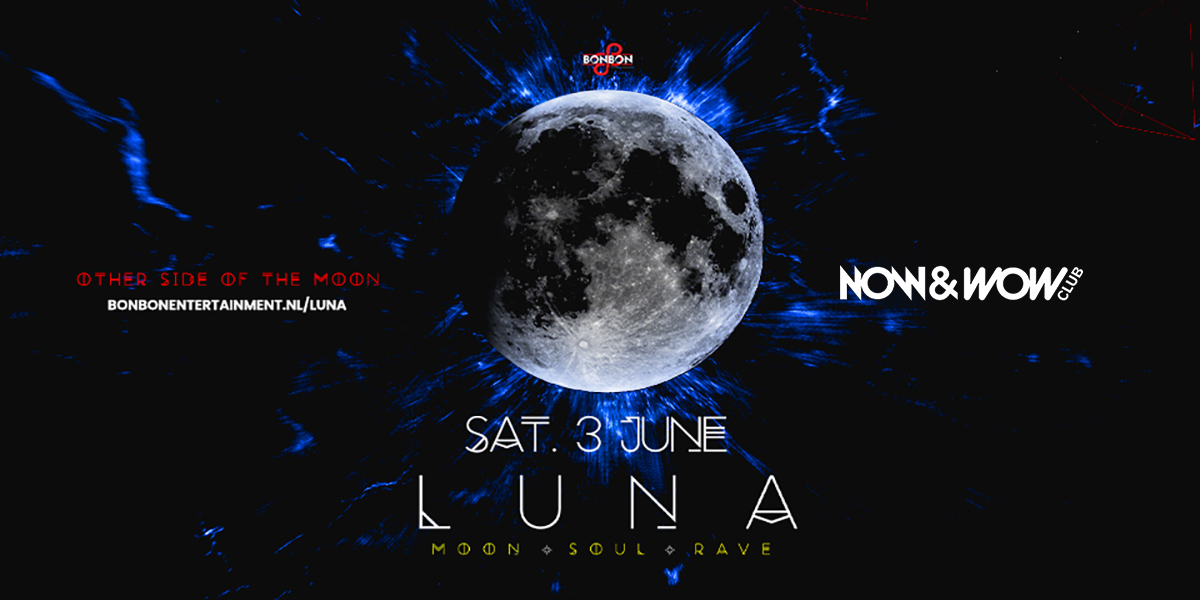 Saturday, 3 June 2023
NoW&WoW – Rotterdam
Doors open: 23:00
Line up: Leroy Styles, Boddhi Satva,
Herny x, 4Rain, Ten Oceans,
Mc Gary Black, Manny Willie
Now&Wow is easily accessible by public- and own transport. It's a 2 minute walk to the entrance of Maassilo from Station Maashaven. You can park in immediate surroundings of Now&Wow.
LUNA - OTHER SIDE OF THE MOON